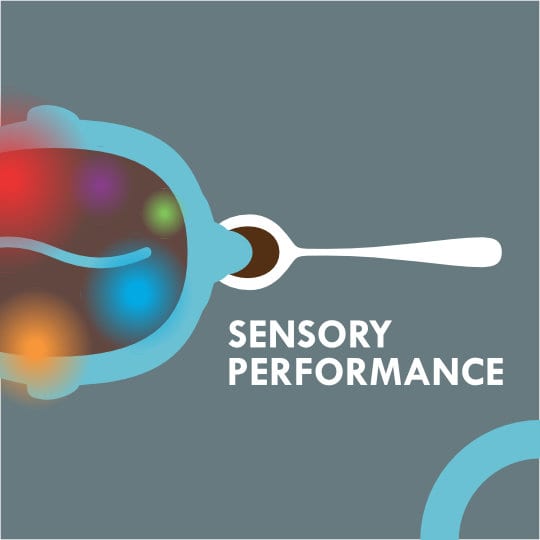 Sensory Performance 1. September 2022
Onsite sensory skills assessment
This course is a one-day sensory skills assessment. In this course, you will get your sense of taste and smell and your cupping skills tested. The tests are based on the ISO standard for investigating the sensitivity of taste used in universities worldwide when recruiting and training professional tasters.
Program of the day
10.00 Welcome and introduction to the course
10.30 Identification of the basic tastes
11.00 Basic taste threshold tests
Basic taste discrimination tests
12.00 Light lunch included

12.30 Smell & Tell
13.30 Coffee tasting – training and calibration session
14.15 Coffee tasting – sensory profiling
14.45 Q&A
15.00 End of day
Within one week after the test day, you will receive a detailed feedback report with your results to understand your sensory skills and know what to focus on if you wish to improve.
When signing up for the course, you will access an e-learning platform with videos on sensory science methodology to watch before attending the course.
Practicalities
Prerequisites: No experience is required.
Location: CoffeeMind Academy, Kontra Coffee, Denmark
Address: Jernholmen 43-47, 2650 Hvidovre
Prerequisites: No experience is required.
Note! This course is ideal to combine with our "Four weeks of online home training with a sensory training kit included." We will guide you through your training and help you improve. Then you can come back for another sensory skills assessment!
This course is highly practical and does not dwell on scientific details which are more background for keeping the discussion to the point and not getting lost in fluffy concepts around coffee roasting and sensory evaluation.