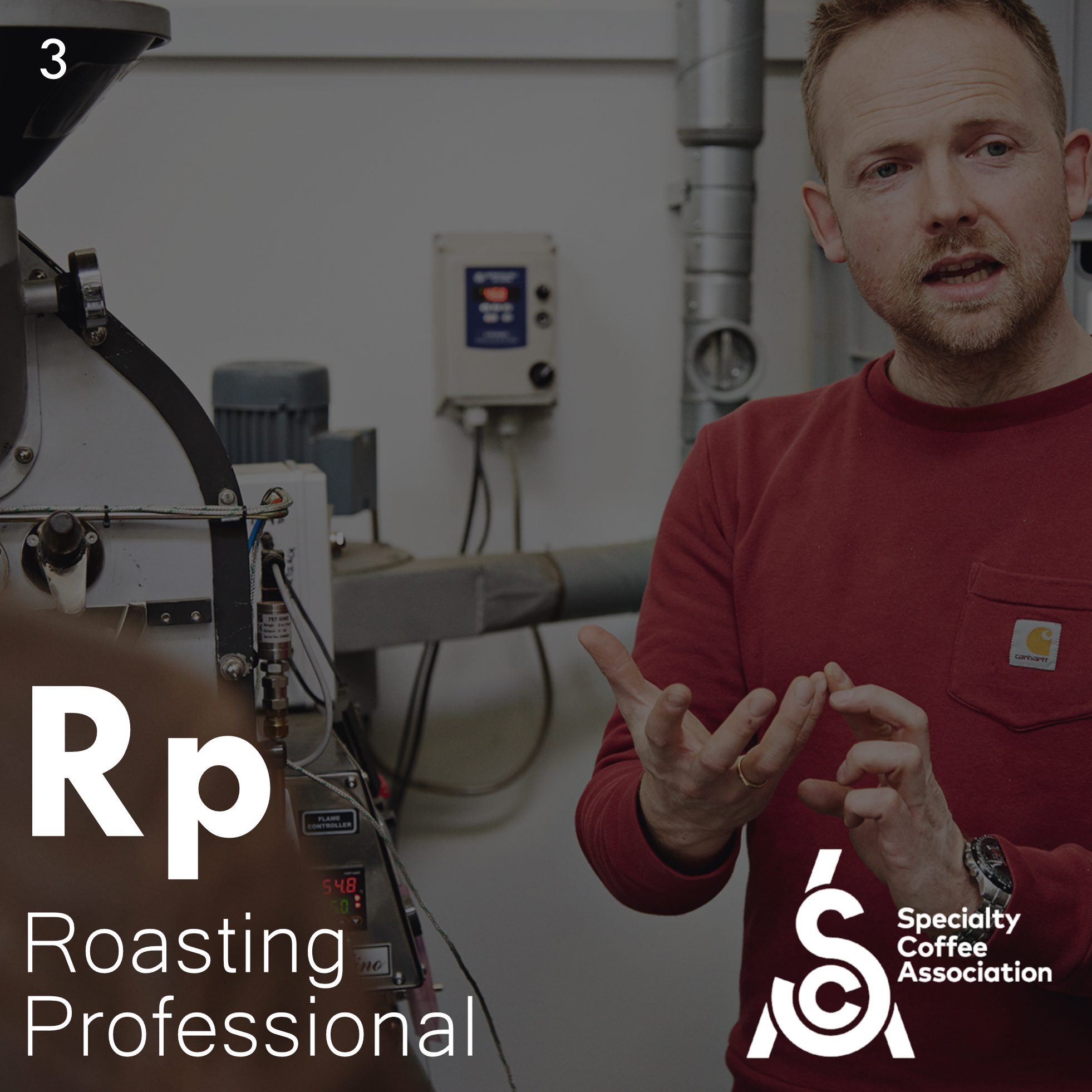 SCA Roasting Professional 5. – 8. September 2023
What?
At the SCA Roasting Professional course Morten Münchow will take your knowledge and skills of the roasting process to the highest level. It's a 4-days course with two full days of roasting and additional theoretical learnings. We'll dive into chemistry, product development, quality control and business organization. Our focus is on gaining full control over the roasting machine and the most important parameters of process control.
By completing the course you will have the knowledge and experience to have a structured approach when roasting, and learn universal principles that allow you to design your desired roast profile on any machine!
Why?
At CoffeeMind we put emphasis on critical thinking, helping you to make better decisions in both roasting processes, education and the business in general. Through our background in research we aim to teach an evidence-based approach, which saves you both time and resources. Furthermore, Morten Münchow has conducted several research projects in coffee roasting (free pdf with the research papers, ORCID, Blog), some of which has been utilized for the development of the SCA Roasting modules.
In our academy you can work on all these different roasters:
Aillio Bullet R1
Coffee-Tech Silon
Ikawa Pro
Loring 1 kg
Probatino
Stronghold S7 Pro
This will give you insights into all of these brands and the diversity of technical designs of coffee roasters, which is interesting in itself, and can provide you with what you need to make your final purchasing decision.
How?
The course introduces theory about acids, changes to the composition of the bean through roasting, main classes of aromas, consumer segments, and business organisation. This broad approach aims to give you the best foundation for you to pursue your roasting career. Theoretical concepts are continuously discussed throughout the course, and a Q&A session is held daily. Theory takes up most of day 1.
Most of day 2 and 3 is spent roasting, where modulating development time is the main focus. The exercises are designed to facilitate full control and confidence in modulating roast profiles. Tastings of your own roasts allows you to see the effect of your modulations in terms of flavour.
Day 4 is exam day, where each individual will perform certain roasting exercises on their own. The exam also includes the ability to identify fast, medium and baked development time effects in a cupping setup.
During the course we provide you with healthy low carb lunch and snacks which maximizes your mental energy throughout the day. If you have specific dietary requirements please let us know in the notes during booking.
Prerequisites & SCA Certificate
SCA Roasting Intermediate is mandatory (SCA requires a three-month gap between taking and passing an Intermediate level module and taking and passing the Professional level of the same module)
Examination consists of 5 short practical exams and a written exam (35 questions – pass rate of 80% required)
The course provides you with key information enabling you to get your Roasting Professional Certification. A successful participation will provide you with the opportunity to do the SCA Roasting Professional written exam and acquire the corresponding certificate. Please note that if you choose to progress to the SCA certification, there is an additional fee charged by SCA administered by us for issuing the certificate. Prices and procedure are described here: SCA's certificate fee