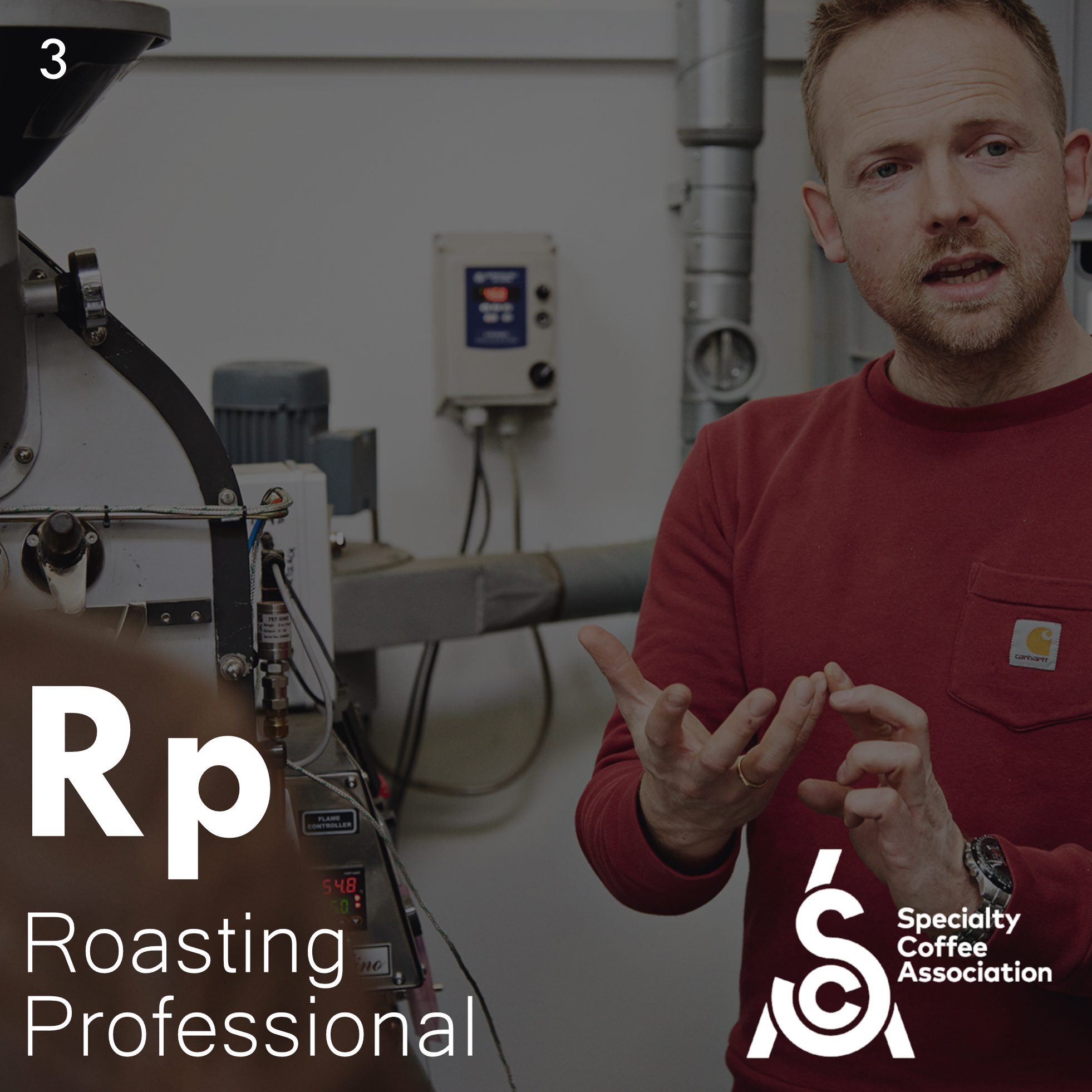 SCA Roasting Professional 14. – 17. May 2024
SCA Roasting Professional with Integrated Scientific Sensory Skills Assessment
If you're an Ambitious Coffee Roaster who wants to become a respected and self-confident coffee roaster, serve your customers well, and even run a successful business… then our new 6 day (2 days of e-learning + 4 days hands-on)
"SCA Roasting Professional with Integrated Scientific Sensory Skills Assessment"
from Coffee Roasting education expert Morten Münchow, is the most critical Course you can find to get you there!
Morten was the lead creator of the SCA Roasting curriculum from 2013-2018 but has since stopped in 2018 worked intensely on
to provide a broader yet more straightforward, more coherent framework and more result-efficient than what is presented in the SCA curriculum itself (even though the SCA curriculum is also fully included in this course)
So be ready to acquire the SCA Roasting Professional curriculum + CoffeeMind proprietary approach to coffee roasting and sensory skills learning, which incorporates state-of-the-art 
Lean Production Process Engineering (simplicity and focus on the few things that matter and forget the rest)
Consumer science (build your organization around your chosen customer segment based on how you have decided you want to live your life as a CoffeePreneur)
Sensory science (quantitative feedback
and variation analysis of your sensory scoring skills across basic taste and aroma categories)
At CoffeeMind Academy in Copenhagen we have 6 different brands of roasters (in alphabetical order:)
Aillio Bullet R1
Coffee-Tech Silon
Ikawa Pro
Loring 1 kg
Probatino
Stronghold S7 Pro
This means that you can experience a lot of different technology during the course.
"SCA Roasting Professional with Sensory Performance"
Will give you
What every Ambitious Coffee Roaster needs to know about getting skills and knowledge on coffee roasting to the highest level aligned with scientific practices.
All the facts and skills to become completely confident about coffee roasting without all the non-factual anecdotes.
Know what to do and why to do it at a completely different level so (stop following somebody else's curves!)
Run a successful business without worrying that customers and peers don't like your coffee.
Short and long-term solutions for making roast profiles without all the uncertainty.
Quickly get a rock-solid and relevant Quality Control method with minimum waste because you make decisions based on the latest scientific findings in coffee roasting research.
Understanding your strengths and weaknesses in sensory evaluation of roast profile modulation
Never again feel stuck with roast profile design will truly make you a successful coffee roaster.
And, as a special bonus, you'll also discover a scientific method to distinguish between facts and fiction regarding coffee roasting and sensory skills advice so that you can keep your mind focused and clean when looking for useful knowledge and skills in the future!
… and much!
"SCA Roasting Professional with Sensory Performance" includes
6 days of training of which
2 day is elearning (6 hours of e-learning about Roast Profile Design 2 hours of e-learning about Sensory Skills training) and 5 hours of SCA Roasting Professional curriculum.
4 days on site theory and hands on roasting and sensory skills assessment with Morten Münchow
The sensory skills assessment is taken from Ida Steens groundbreaking research in sensory learning
A printed copy of
CoffeeMind's collection of 13 scientifically published papers
CoffeeMind's Flavour wheel in B2 poster format
Digital files
3D print file CoffeeMind's Color Palette
CoffeeMind's Flavour wheel in high-resolution pdf format
CoffeeMind's cupping form pdf in a small handy business card format.
Price: €1'600
You'll Start Seeing Results In 6 Days
So if you're an experienced coffee roaster who dreams about acquiring skills and knowledge to the absolute highest international standards and is serious about becoming completely confident about coffee roasting, here's why you can't wait and must act on this right now.
get rid of all the insecurity now and get confidence based on a scientific approach to coffee roasting
all your product development and quality control processes and decisions rest on using the correct methodology so why not implement CoffeeMind's simple scientific methods based on sensory facts – now
your company could be a science-based organization with minimal waste of time and disappointed customers after implementing what you learn during these 6 days
Get Started Right Now
So go ahead, find the date that suits you, and secure your seat, and you're well on your way to becoming the coffee roasting expert of your dreams.
Prerequisites & SCA Certificate
SCA Roasting Intermediate is mandatory (SCA recommends a three-month gap between taking and passing an Intermediate level module and taking and passing the Professional level of the same module)

Examination consists of 5 short practical exams and a written exam (35 questions – pass rate of 80% required)

A successful participation in this course will provide you with the opportunity to do the SCA Roasting Professional online written exam and acquire the corresponding certificate. Please note that if you choose to progress to the SCA certification, there is an additional fee charged by SCA. Read more here
Practicalities
We provide you with healthy low carb lunch and snacks which maximize your mental energy throughout the day. If you have specific dietary requirement please let us know in the notes during booking.
Inspiration for accommodation, eating and drinking coffee in Copenhagen are collected in this miniguide: Wonderful Copenhagen
If you, on the course day, can't find your way to the training center or if you are late, please contact Morten at +45 30 29 30 89.