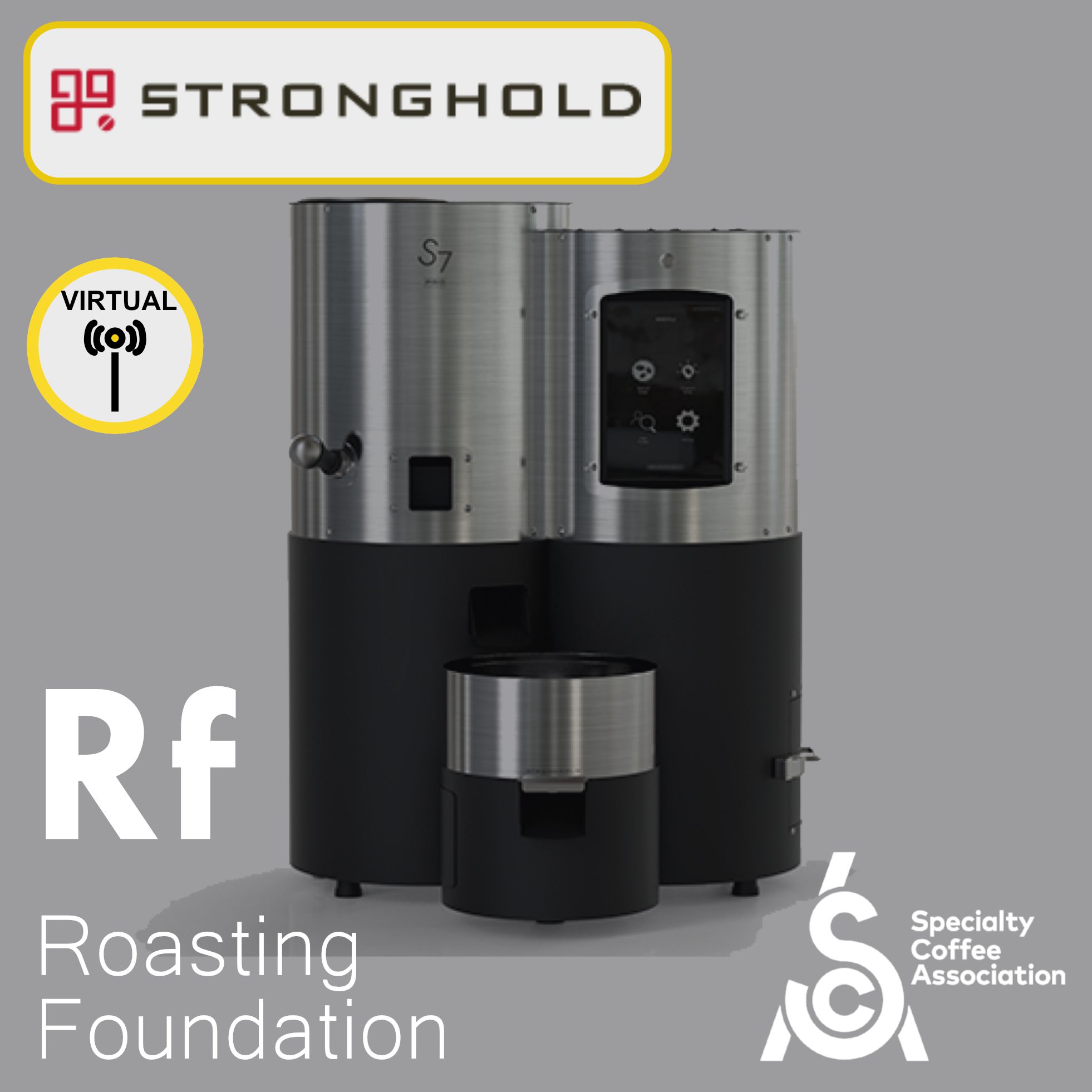 SCA Roasting Foundation Stronghold 26. October 2022 – VIRTUAL (Chicago Time)
What?
On the online virtual live SCA Roasting Foundation Morten Münchow will take you through the most important fundamentals of the roasting process to understand what roasting is, and how you can control it. Your teacher, Morten Münchow, has been working on the SCA Roasting curriculum since 2013 and generated a wealth of scientific knowledge (free pdf with the research papers) specifically to improve the SCA Roasting Curriculum (ORCID, Blog)
This course is highly practical and does not dwell on scientific details which is more a background for keeping the discussion to the point and not get lost in fluffy concepts around coffee roasting and sensory evaluation.
Why?
The 2 hour preceding e-learning course with videos and quizzes, covering the SCA Roasting Foundation theory, prepares the students before the live event, so that we can go straight to the discussions and practical exercises.
Starting something new always includes hours of trial and error and endless confusing searches on blogs and YouTube as well as reading books with conflicting claims. Our scientific approach to simplicity gives you solid ground under your feet and helps you to better distinguish between fluff and facts in your future searches (for more on this watch Research Design in Coffee on YouTube) in your coffee adventure.
How?
The course is designed with the assumption that you have a Stronghold roaster available during the duration of the online virtual course. We will take you through the SCA Roasting Foundation theory as the basis for the practical exercises during which the trainer will give each student personal coaching on planned time slots during the course day.
The course provides you with key information enabling you to get your SCA Roasting Foundation Certification.
Practicalities
The only requirements for participating in this highly practical course is:
Stronghold roaster with an activated square account: https://square.stronghold-technology.com/
6 kg Central American green coffee of high quality. It is important that you have 6 kg of the same bean as you will not be able to compare the different roasts if they are not done on the same green bean.
Internet access capable of running zoom meetings of high quality and no interruptions. Please test this before the course.
A microphone and a webcam with good sound and image quality. A bad sound and image quality will affect the experience of the course for everybody.
A quiet room (or superb microphone noise cancelling equipment)
SCA Roasting Foundation book by Morten Münchow is not a requirement but could help you prepare for the course: https://coffee-mind.com/product/roasting-foundation-ebook/
Things you need during the day:
6 identical cups/glasses with 150-200 ml volume
Grinder
Scale, 1 g increments
Spoons
Boiler
Napkins
Prerequisites & SCA Certificate
No experience required
2 hours supplemental online e-learning preparation material before the live online event
The course provides you with key information enabling you to get your SCA Roasting Foundation Certification
A successful participation in this course will provide you with the opportunity to do the SCA Roasting Foundation online written exam and acquire the corresponding certificate. Please note that if you choose to progress to the SCA certification, there is an additional fee charged by SCA. Read more here