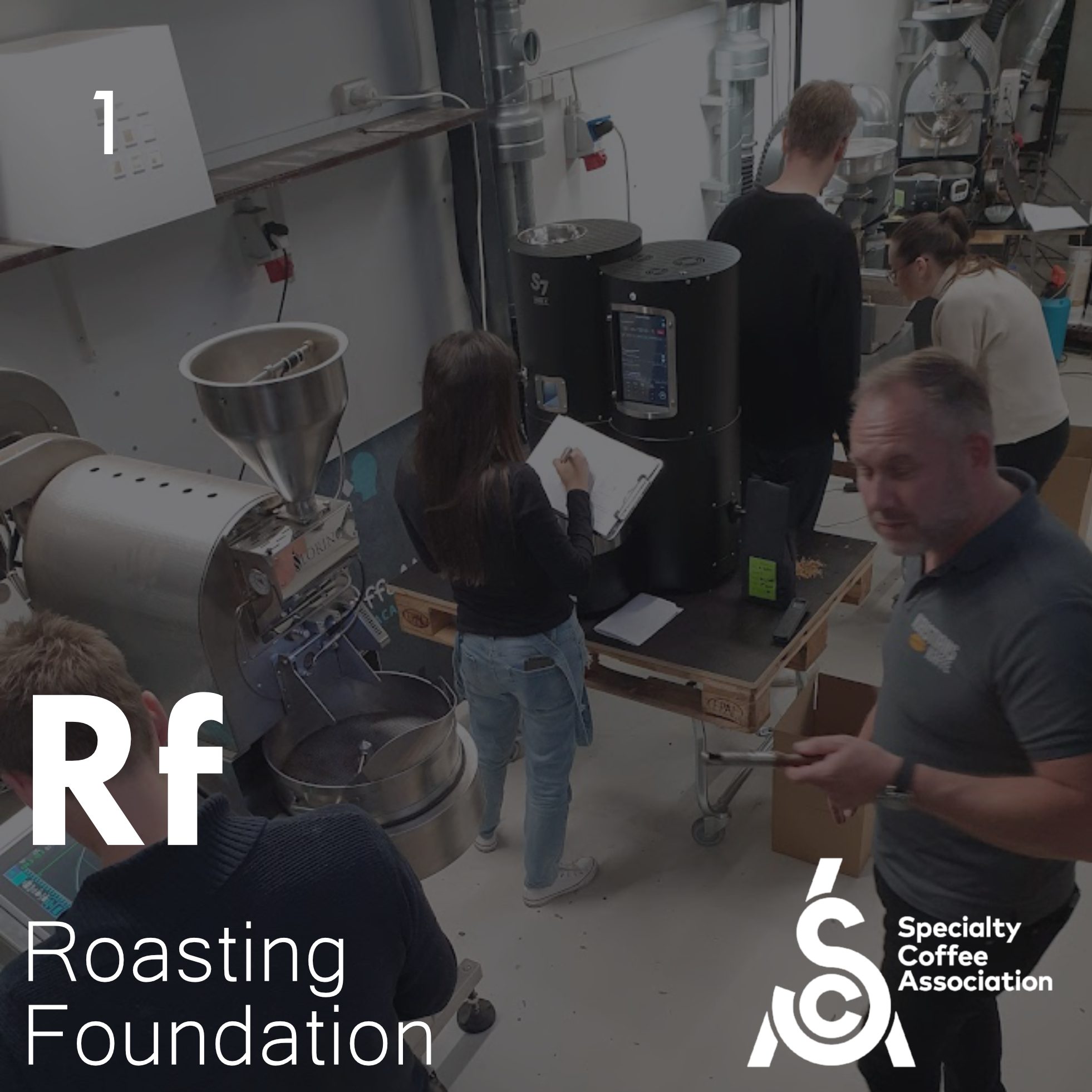 SCA Coffee Roasting Foundation 9. November 2021
What?
On the SCA Roasting Foundation Morten Münchow takes you through the most important fundamentals of the roasting process to understand what roasting is, and how you can control it. Whether you plan to roast professionally or as a hobby, the Foundation course covers what you need to know to get started. The course includes theoretical and hands-on practical aspects to maximize your learning.
Why?
Starting something new always includes hours of trial and error. By completing this course you will have a much better understanding of how to approach the roasting machine, and how the basic modulations lead to different flavour profiles. You will understand the basics of how the machine works which enables you to troubleshoot and solve problems that may arise. Lastly, through hands on experience and access to a variety of roast machine technologies on the course you will improve your confidence when approaching any other roaster.
How?
The course is split into two main parts. First, the theoretical introduction to roasting and roast logging. You will learn about the process from green to roasted beans, types of heat transfer and burner technologies. Secondly you'll get hands on experience on a coffee roaster. You get the opportunity to roast on our 1kg sample roasters, taste the effect of varied roast degree, and see how the daily operation functions in a larger roastery at Kontra Coffee.
Prerequisites & SCA Certificate
No experience required
The course provides you with key information enabling you to get your Roasting Foundation Certification. A successful participation will provide you with the opportunity to do the SCA Roasting Foundation online written exam and acquire the corresponding certificate. Please note that if you choose to progress to the SCA certification, there is an additional fee charged by SCA administered by us for issuing the certificate. Prices and procedure are described here: SCA's certificate fee
Examination consists of 3 short practical exams and a written exam (15 questions – pass rate of 60% required)
Successful students will be awarded 5 points towards the SCA Coffee Diploma