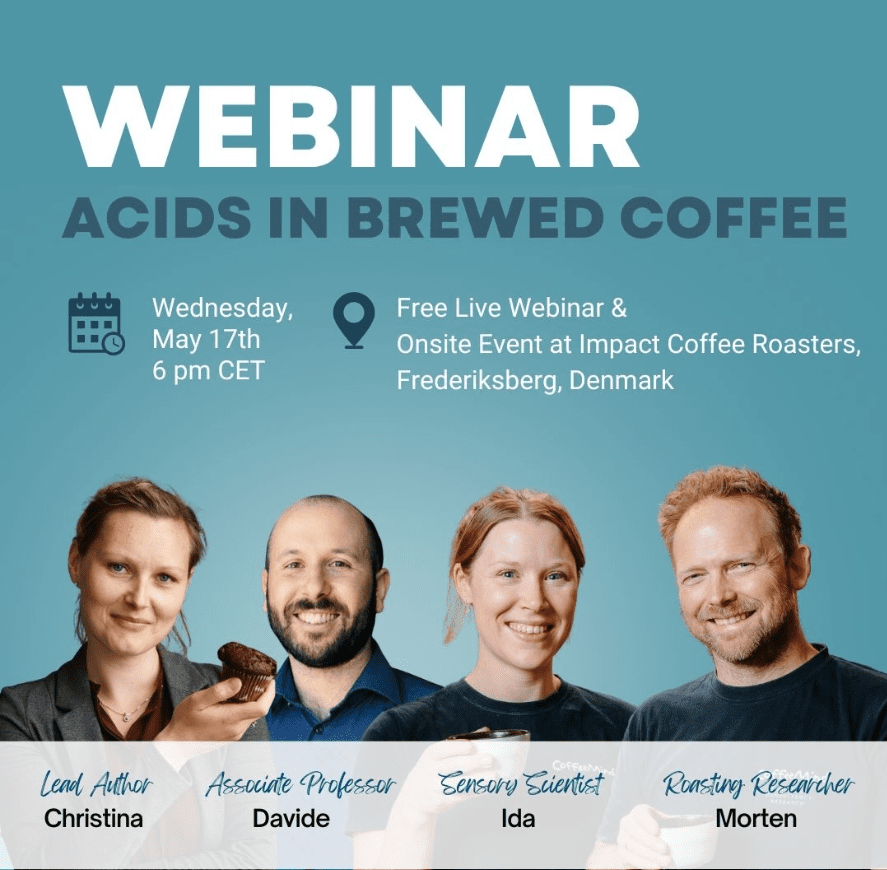 Free Webinar: Acids in Brewed Coffee
We are excited to announce the release of our scientific article on "Acids in Brewed Coffee: Chemical composition and sensory threshold" and cordially invite you to celebrate with us at our upcoming event on May 17th at 6 pm that can either be enjoyed as a webinar or on site at Impact Roasters at Flintholm St. Frederiksberg.
>Sign up for the free webinar here<
Join us for an evening of coffee education and discovery as we explore the surprising findings of our research. The event will include a presentation of the article by our research panel, followed by a Q&A session where you can ask questions and engage with our speakers. Our event will be both an onsite gathering and a free webinar, giving you a choice to attend physically or online from the comfort of your own home.

We are excited to host the event at Impact Roasters, a unique location that is dedicated to redefining the coffee industry by strengthening the human and social values connected to it. Guests will not only receive a printed version of the scientific article, the CoffeeMind Flavour Wheel poster, and a cup of Ethiopian specialty coffee, but they will also have the opportunity to immerse themselves in the culture of coffee and meet like-minded individuals who share a passion for coffee. We look forward to gathering the Danish coffee community, meeting coffee friends, and making new ones. 
The onsite event will take place at Impact Roasters at Flintholm St. Frederiksberg, where you will have the chance to mingle with coffee experts, ask questions, and learn about the science behind coffee acids. The webinar will be hosted via Zoom, and we will present the article and answer your questions.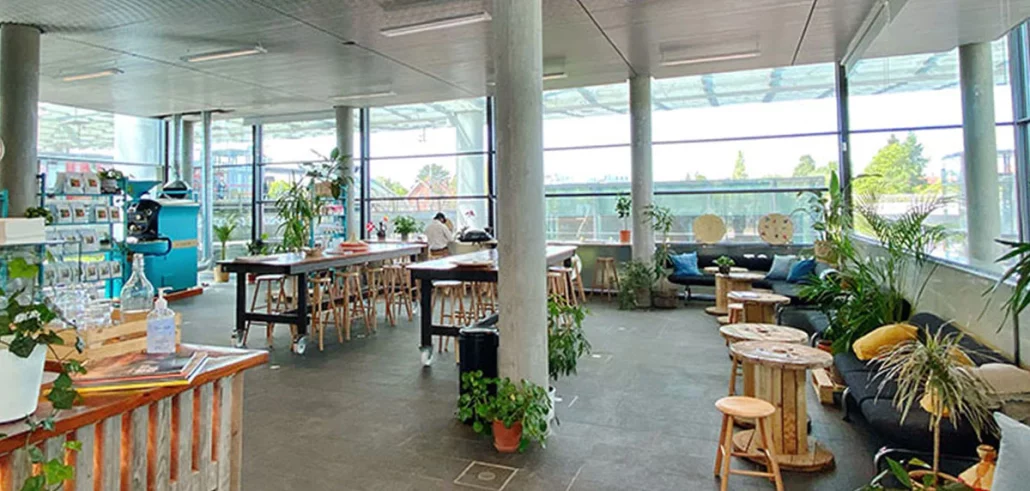 Tickets for the onsite event are available later in Impact Roasters website for 50 kr, and spaces are limited so please keep GET YOUR TICKET NOW. You can see more about the event on impactroasters.dk/pages/events .
We look forward to celebrating with you and sharing our passion for coffee.