SCA Sensory Skills Foundation 20. June 2019
June 20 @ 9:30 am

-

4:30 pm

CEST

€400
Learn the essential elements required within Sensory evaluation. Through practical and interactive methods, you will gain expertise within taste and smell and learn how to apply it to the evaluation of speciality coffee through the following areas:
Introduction to identify speciality coffee qualities and how to implement them in your business.
Understand the importance of sensory in coffee and the cupping process
Learn about the physiology of sensory aspects; olfaction and gustation
Identify the different tastes and aromas that exist in coffee
Understand how to use and maintain the core equipment for coffee sensory analysis.
Prerequisites: No experience required.
Days: 1 day of training and certification.
All the key information will enable you to gain your SCA Sensory Skill Foundation certification that consists of 4 short practical exams and a written exam (15 questions – pass rate of 60% required).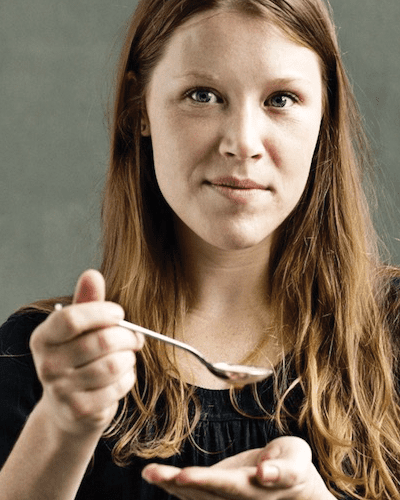 SCA Sensory courses and Sensory performance
I am a passionate coffee scientist conducting consultancy and research.
As a consumer oriented coffee consultant, I advise cafés and roasteries about how to choose the right coffees for their consumer segment. Through one of our most innovative courses, Sensory Performance, I develop customized sensory training programs, where each individual participant will get their palates analyzed in order to gain insight to their weak spots, which will then be trained through an individual training program in order to ensure good quality control in roasteries. Also, as a part of continually developing the research practice within speciality coffee I supervise students carrying out coffee research projects at the University of Copenhagen.
In order to develop the sensory mechanisms of coffee, I undertake further investigation for the industry interested in sensory profiling. Based on this, I train professional coffee tasters in order to have an expert panel specialized in coffee to be used in future studies. As I have always been interested in the world of gastronomy, it seemed natural to me to study Gastronomy and Health at the University of Copenhagen. After graduating in September 2014 I gained employment as a sensory scientist in CoffeeMind.
During my studies I started a sensory project about coffee in cooperation with Morten, and for the first time I began to understand the amazing world of coffee. Coffee was something that I decided I wanted to develop a deeper understanding of, and therefore I chose to write my master's thesis about it. I investigated how the serving temperature influences the sensory experience of a cup of coffee. This was the beginning of my increasing interest in coffee.
Related Events