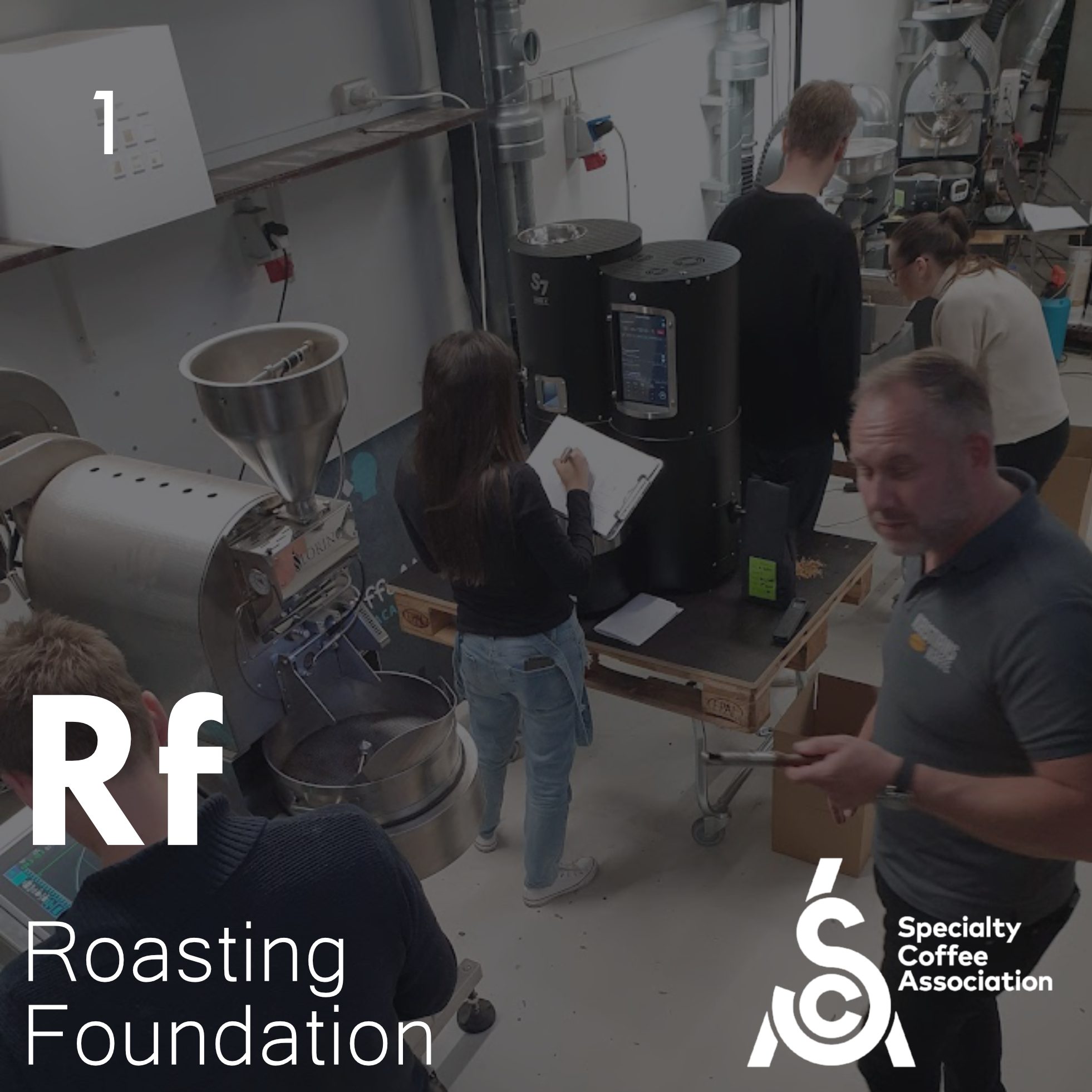 SCA Roasting Foundation 18. April 2023
What?
On the SCA Roasting Foundation Morten Münchow will take you through the most important fundamentals of the roasting process to understand what roasting is, and how you can control it.
Your teacher, Morten Münchow, has been working on the SCA Roasting curriculum since 2013 and generated a wealth of scientific knowledge (free pdf with the research papers) specifically to improve the SCA Roasting Curriculum (ORCID, Blog)
In our academy you can work on all these different roasters:
Aillio Bullet R1
Coffee-Tech Silon
Ikawa Pro
Loring 1 kg
Probatino
Stronghold S7 Pro
Whether you plan to roast professionally or as a hobby, the Foundation course covers what you need to know to get started. The course includes theoretical and hands-on practical aspects to maximize your learning.
Why?
Starting something new always includes hours of trial and error and endless confusing searches on blogs and YouTube as well as reading books with conflicting claims. Our scientific approach to simplicity gives you solid ground under your feet and helps you to better distinguish between fluff and facts in your future searches (for more on this watch Research Design in Coffee on YouTube) in your coffee adventure.
With our extremely broad range of roasters installed in the same room, you get a rare insight into the variety of roasting technologies and roast control principles that will be a good basis for your future decision and discussions when it comes to general roasting technology.
How?
The first part of the course day you will get a theoretical introduction to roasting where you will learn about the process from green to roasted beans, types of heat transfer, burner technologies, flavour development and safety. After lunch you'll get hands-on experience roasting on one of our pilot roasters (around 1kg batch size roasters), taste the effect of varied roast degree, and see how the daily operation functions in a larger roastery at Kontra Coffee.
We run our courses with maximum 8 students as this is what we have found to be the best group to create group learning synergy with plenty teacher-time for each student without it being a crowd.
We provide you with healthy low carb lunch and snacks which maximizes your mental energy throughout the day. If you have specific dietary requirements please let us know in the notes during booking.
Prerequisites & SCA Certificate
No experience required

The course provides you with key information enabling you to get your Roasting Foundation Certification

SCA Roasting Foundation book by Morten Münchow is not a requirement but could help you prepare for the course: https://coffee-mind.com/product/roasting-foundation-ebook/

A successful participation in this course will provide you with the opportunity to do the SCA Roasting Foundation online written exam and acquire the corresponding certificate. Please note that if you choose to progress to the SCA certification, there is an additional fee charged by SCA administered by us for issuing the certificate. Prices and procedure are described here: SCA's certificate fees