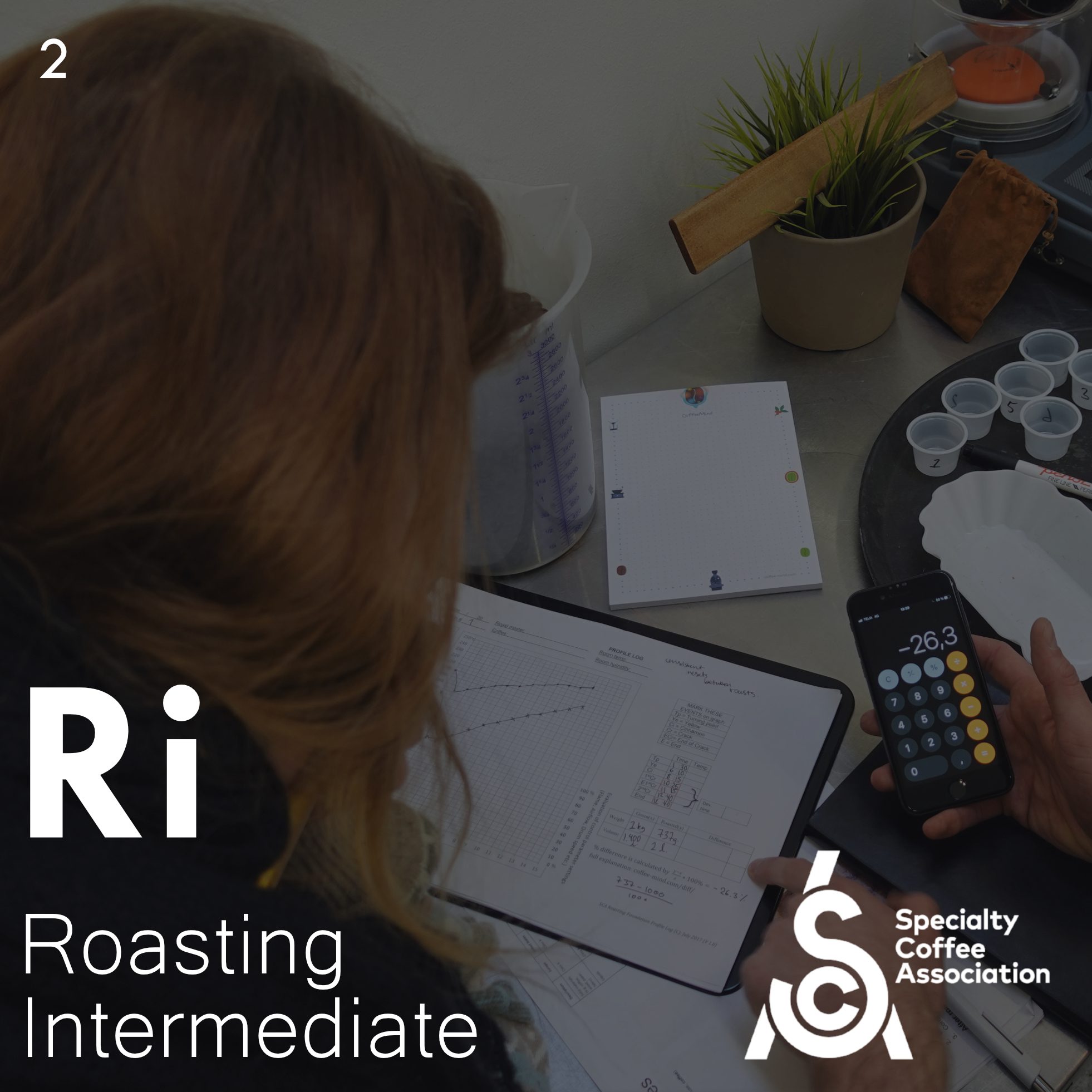 SCA Roasting Intermediate 31. January – 2. February 2024
What?
On the SCA Roasting Intermediate Morten Münchow will take your skills as a coffee roaster to the next level. It is assumed that you already have some experience in roasting, but wish to further your knowledge of the science behind roasting and to gain experience in how you can control the process and produce consistently great products. The course dives deeper into theoretical principles such as the mechanisms of heat transfer, maintenance of the roasting system, and how different roast profiles alter the physical structure of the bean and the flavour profile of the final brew.
Why?
CoffeeMind's scientific background will make sure that you stand on solid ground after this course knowing exactly what to focus on and what not to even consider in the confusing and conflicting amounts of coffee roasting advice flooding the Internet.
CoffeeMind Academy has 6 brands of roasters permanently installed:
Aillio Bullet R1
Coffee-Tech Silon
Ikawa Pro
Loring 1 kg
Probatino
Stronghold S7 Pro
This will give you insights into all of these brands and the diversity of technical designs of coffee roasters, which is interesting in itself, and can provide you with what you need to make your final purchasing decision.
How?
The course aims to bring theoretical principles to light through practical exercises, allowing you to see the effects of certain changes with your own eyes.
It's a 3-day course, including theory, practical exercises and an exam in roasting and tasting of roast profiles. The first day will focus on theory, and an introduction to the roast machines at CoffeeMind Academy. Day two is focused on roasting exercises and a tasting of different roast degrees and development times and on day three we will do the practical exam. Even if you don't plan to later redeem the SCA Roasting Intermediate certificate, this exam day will provide you with an intense learning experience, which has a lot of value in itself beyond the exam as you really apply all your obtained knowledge and skills in an extremely focused effort.
Prerequisites & SCA Certificate
SCA Roasting Foundation (highly recommended for beginners but not necessary for people with some experience)

Examination consists of 4 short practical exams and a subsequent online written exam on SCA's learning platform

SCA Roasting Foundation book by Morten Münchow is not a requirement but could help you prepare for the course: https://coffee-mind.com/product/roasting-foundation-ebook/

A successful participation in this course will provide you with the opportunity to do the SCA Roasting Intermediate online written exam and acquire the corresponding certificate. Please note that if you choose to progress to the SCA certification, there is an additional fee charged by SCA. Read more here
Practicalities
We provide you with healthy low carb lunch and snacks which maximize your mental energy throughout the day. If you have specific dietary requirement please let us know in the notes during booking.
Inspiration for accommodation, eating and drinking coffee in Copenhagen are collected in this miniguide: Wonderful Copenhagen
If you, on the course day, can't find your way to the training center or if you are late, please contact Morten at +45 30 29 30 89.