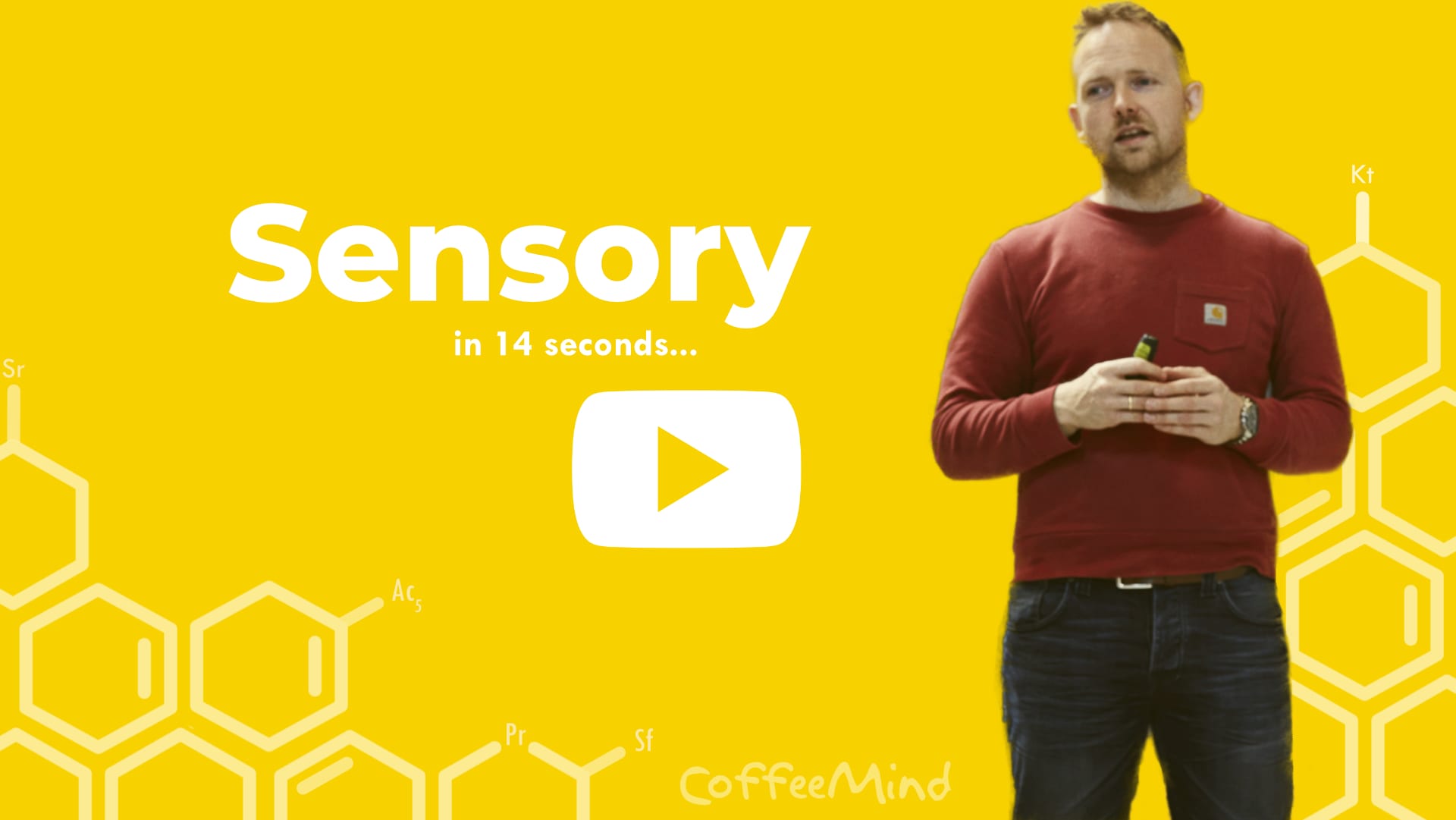 Select a date
to your preferred sensory course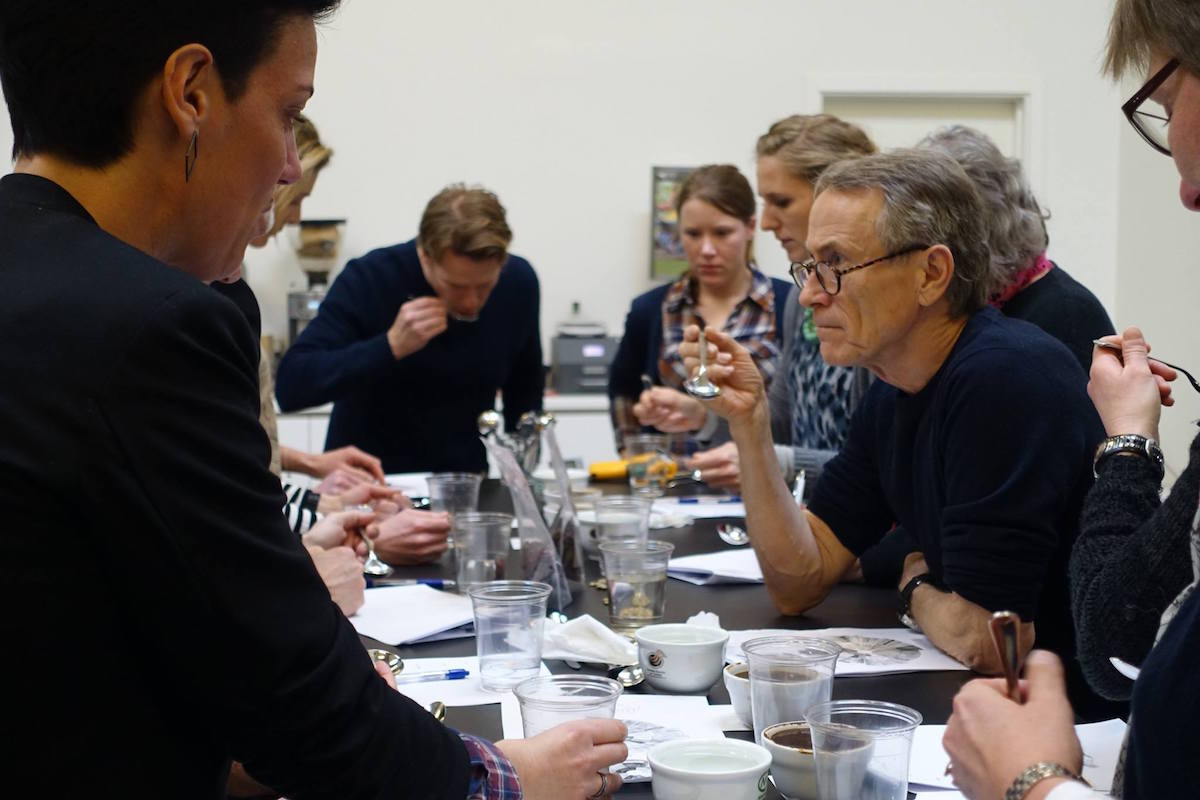 Sensory Journey
We offer four different sensory courses. Start with Sensory Foundation or Performance, and advance into Sensory Intermediate and Professional.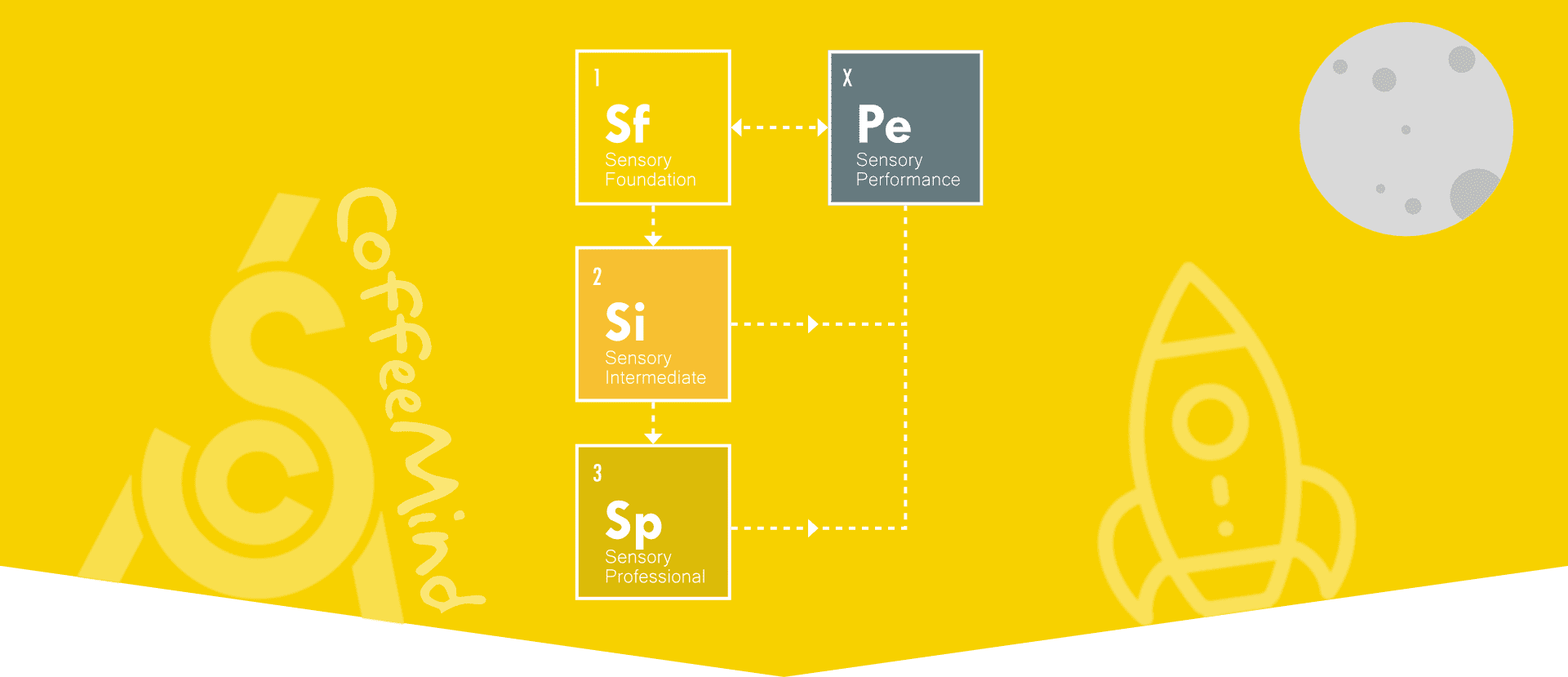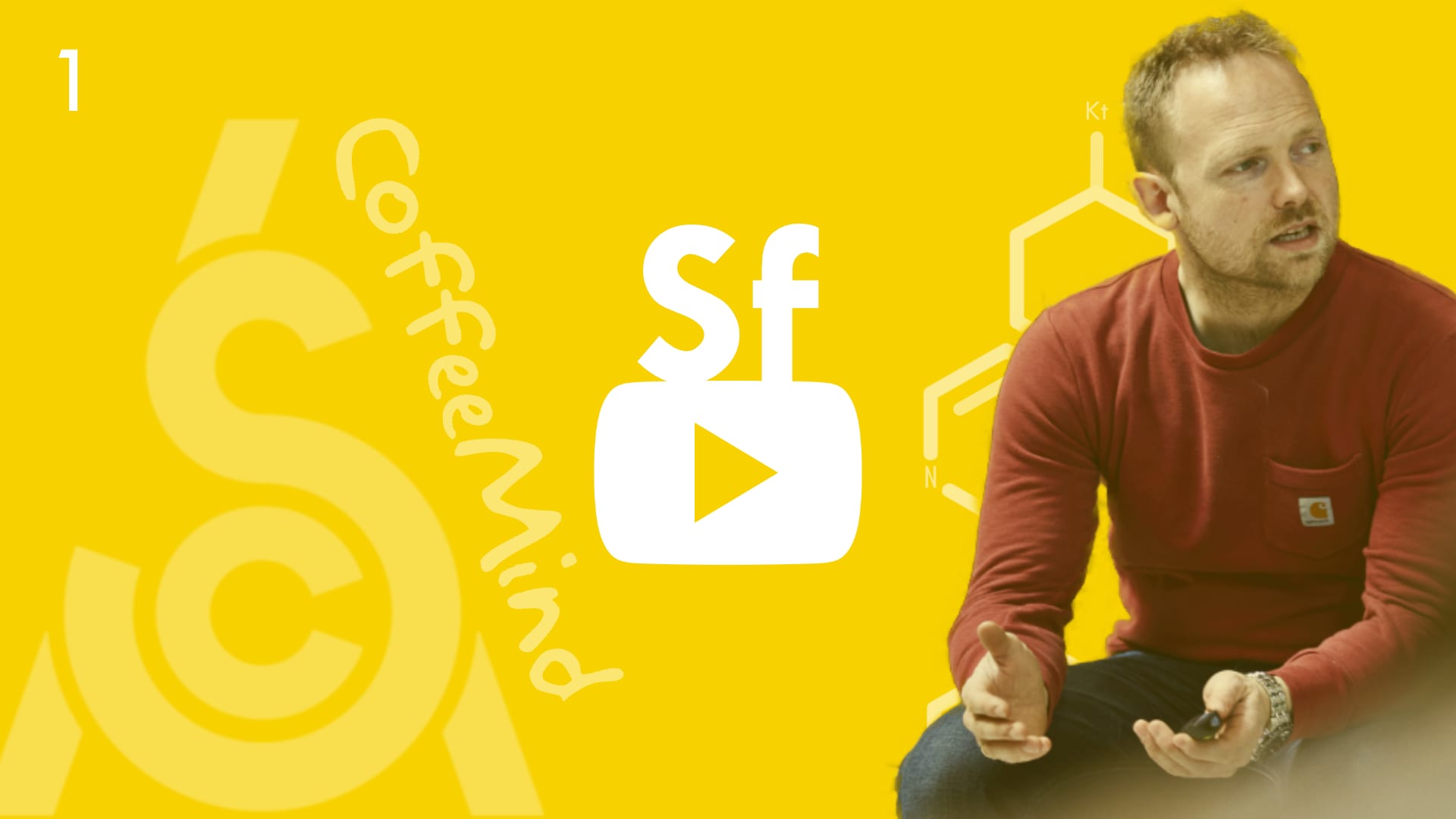 Sensory Foundation
A day of sensory exploration | 1 day
Spend a day exploring your senses to the maximum! We take you through a wide range of taste and smell experiences and the theory behind.
The aim is to give you a basic understanding of the most important principles in sensory physiology, psychology and methodology. On top of that, the course contains cupping sessions.
Sensory Intermediate
Advance your knowledge and skills  | 2 days
We teach you the principles of sensory science and methodology in a practical and palpable way.
The main focus of the course is the use of discriminative testing for quality control. Theory within sensory physiology and psychology is taken to a higher level, focusing on how we are prone to several biases in our sensory evaluations. Lastly, we practice the SCA cupping form and protocol.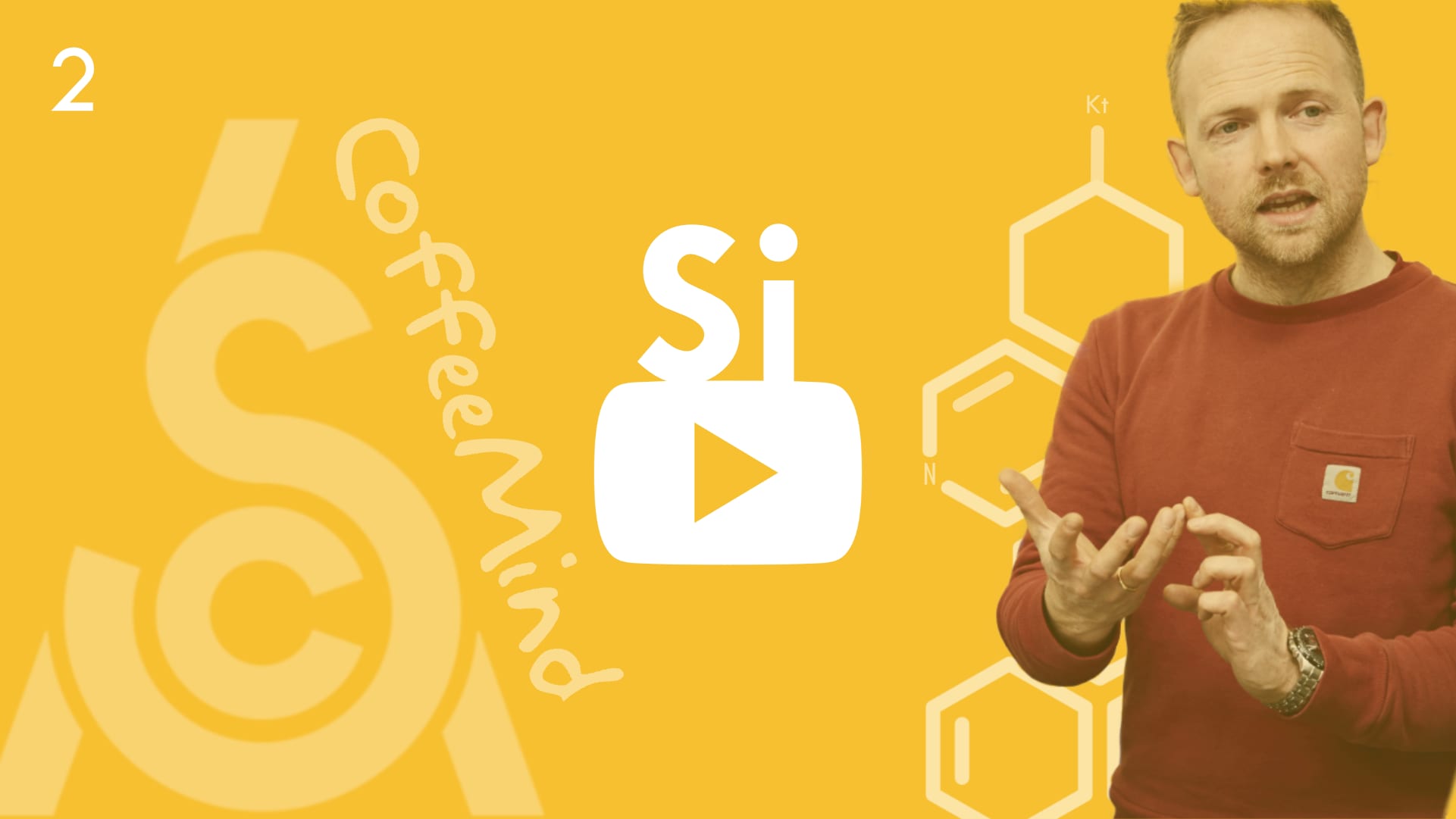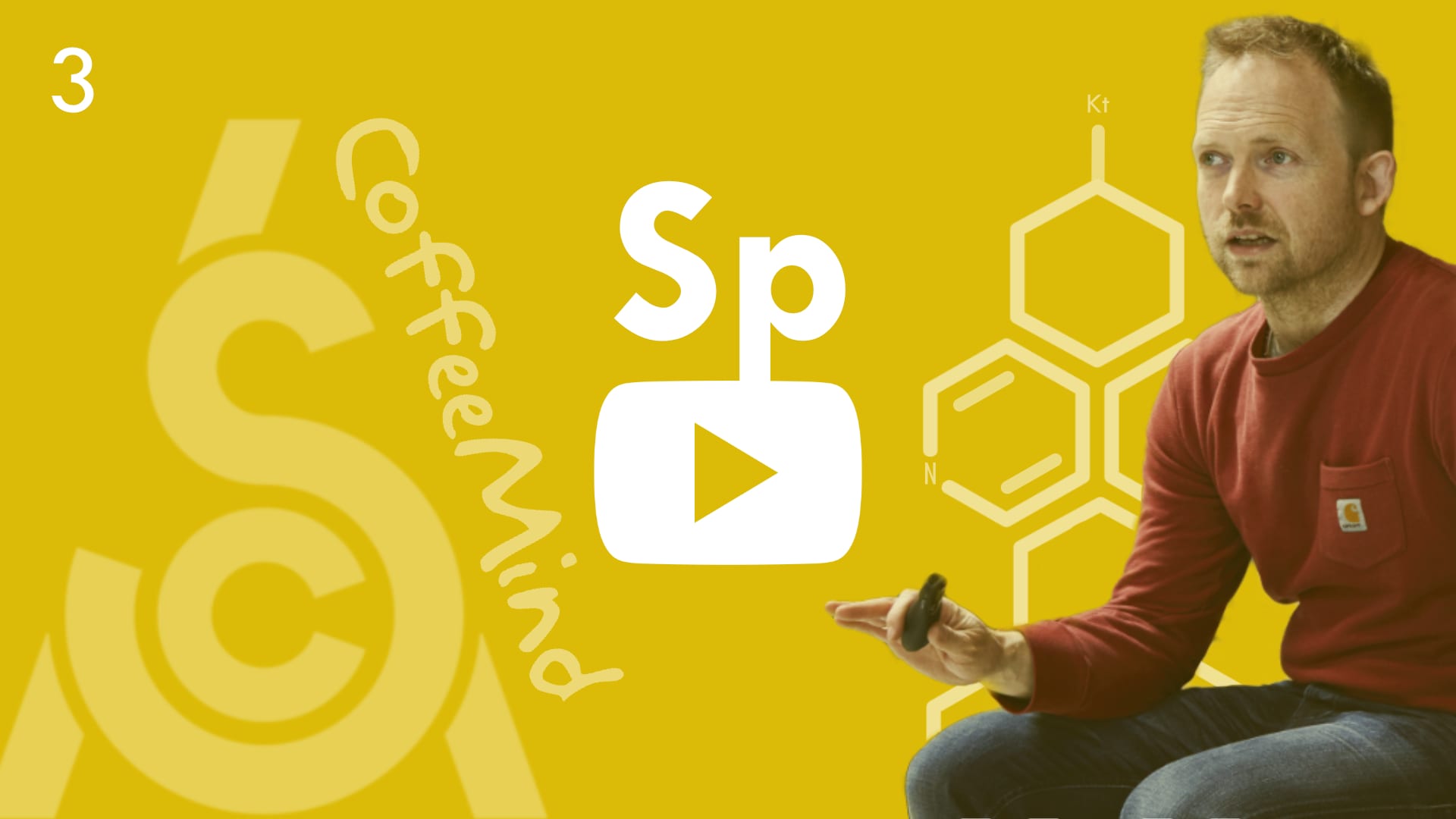 Sensory Professional
Become a Sensory Leader | 4 days
Your understanding of the SCA cupping protocol and scientific sensory methods is taken to the highest level. You will use the protocol to evaluate the quality of American, African and Asian coffees and detect positive and negative aromas. Furthermore, at CoffeeMind Academy, we emphasize the ability of the student to be able to set up and execute descriptive sensory and consumer tests. You will learn how to analyze data using statistical software. We will also have a workshop where we touch upon other sensory methods such as 'affective testing'.
Sensory Performance
Test, training & theory | 2 days
On this course we have taken the best from all our sensory courses and merge them into a 2-day course full of testing, training and theory!
On the first day, we'll map your sensory skills to identify your strengths and weaknesses. On day 2 we'll raise your level by giving you top tuned training and introduce you to important sensory theory and methodology. After the course, we'll provide you with personal feedback on your performance. This will guide you to improve at your steepest learning curve in our six-week online learning program.