SCA Coffee Roasting Professional
This course is great for those who wish to gain a professional level of knowledge and skills within coffee roasting.
The course will draw upon the following learning objectives:
Gain a deeper understanding of heat, heat transfer and more specific understanding of the physical, chemical and sensorial aspects of green and roasted coffee.
Learn about more subtle aspects of profile roasting and how the different parts of the roasting cycle affects physical and chemical aspects of the coffee.
Give you the knowledge and skills needed as a manager to plan and execute quality control, create a product range to meet different customer segment preferences, calculate production costs, and to plan and execute lean production.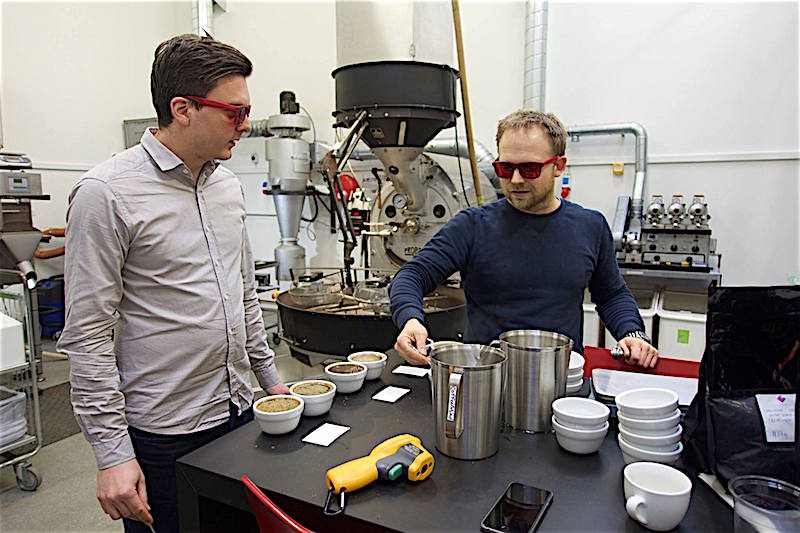 Prerequisites: It is recommended that participants have been working for a minimum of two years in a job with exposure to coffee roasting before taking this module, and ideally around three to five years.
Roasting Intermediate is mandatory.
Sensory Skills Foundation and Intermediate (strongly recommended)
Green Coffee Foundation, Intermediate and Professional (recommended only)
Sensory Skills Professional (recommended only)
Roasting Foundation (recommended only)

The course provides you with the key information to enable you to sit your Roasting Professional certification that consists of 5 short practical exams and a written exam (35 questions with a pass rate of 80% required). Successful students will be awarded 25 points towards the SCA Coffee Diploma.
Reviews for SCA Coffee Roasting Professional
Björn Aarts (verified owner) – October 25, 2015: 5 STARS *****
perfect course for enhancing your knowledge level, tweaking skills and getting valuable intel about running a roasting company. personal and hands-on.