SCA Coffee Roasting Foundation
Start Your SCA Coffee Roasting journey Here
Gain a fascinating insight into the broad subject matter of roasting coffee taught by experienced industry experts. Enrol in the SCAE Coffee Roasting Foundation Course and you will learn fundamental skills regarding the discipline of coffee roasting in the following areas:
Learn key factors regarding heating control for coffee roasting
Understand crucial elements of the roast cycle
Process logging during the cycle
Control sensory aspects of light or dark coffee roasting
Apply your new valuable knowledge and skills directly to your own coffee business once you have completed the course.
Prerequisites: Requires no previous experience.
On completion of the course, you will be assessed within three short practical exams and a written exam containing 15 questions (pass rate of 60% is required). Following this, you will be awarded 5 points towards the SCAE Coffee Diploma for your continuing learning journey.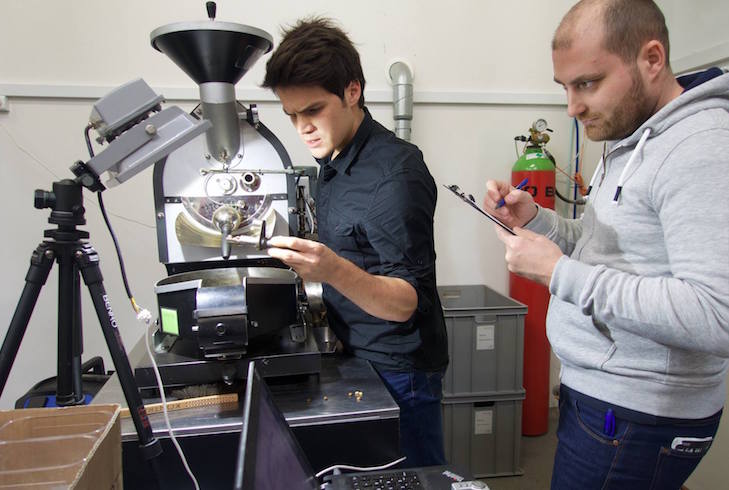 Your SCA COFFEE Roasting Training Continues
Upon completion of the SCA Coffee Roasting Foundation Course, you can choose to continue your coffee education with CoffeeMind through a series of sequential and well thought out courses. Take advantage of the many years of specialist coffee industry experience that Morten and team have had and improve your skill set and business knowledge through further training.
With the SCA Coffee Roasting Intermediate 3-day course, you will gain a more elaborate understanding of the roast process, including modules on roast profiles and sensory expression, how to avoid roast defects, workspace management and lean production.
Take your Coffee Roasting skills to the top with the SCA Coffee Roasting Professional 3-Day Course – a perfect finale for any serious professional and manager in the coffee industry. Here you will gain the knowledge and skills needed as a manager to plan and execute quality control, create a product range to meet different customer preferences, calculate production costs, and plan and execute lean production.