Lean Startup is developed around software development with early market testing at the heart of the methodology, and this 2 day event enables you to do exactly that.
Have you ever found yourself confused, overwhelmed and lost whilst perusing the pages of a long business plan? So many assumptions and so many unfounded claims…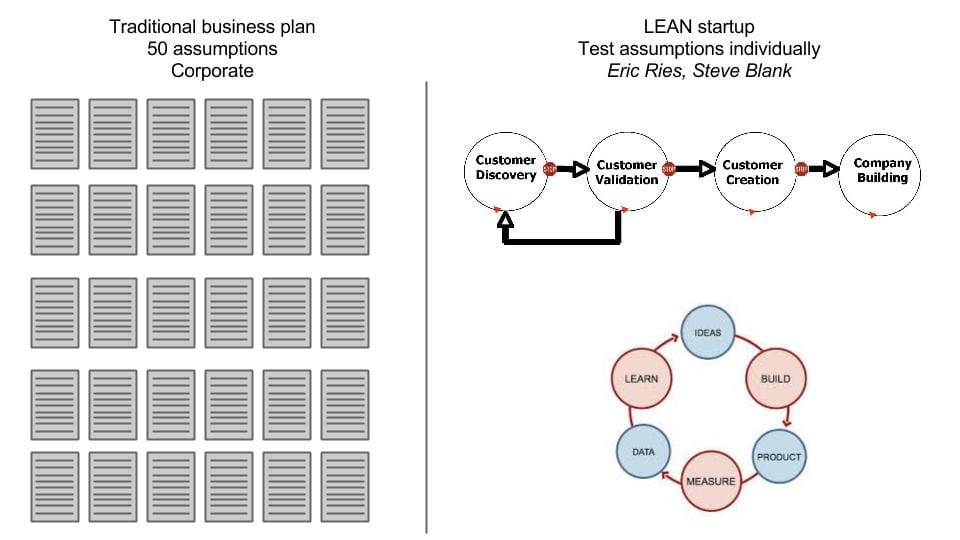 In Lean startup, testing assuptions and mapping out simple relationships between elements of a business model are performed (Osterwalder) in a dynamic and iterative process called Customer Discovery (Steve Blank, Eric Ries) where you iteratively Build (a test-product range), Measure (early adaptors reaction to test product range) and Learn (what test product to create next if the current is not your final product)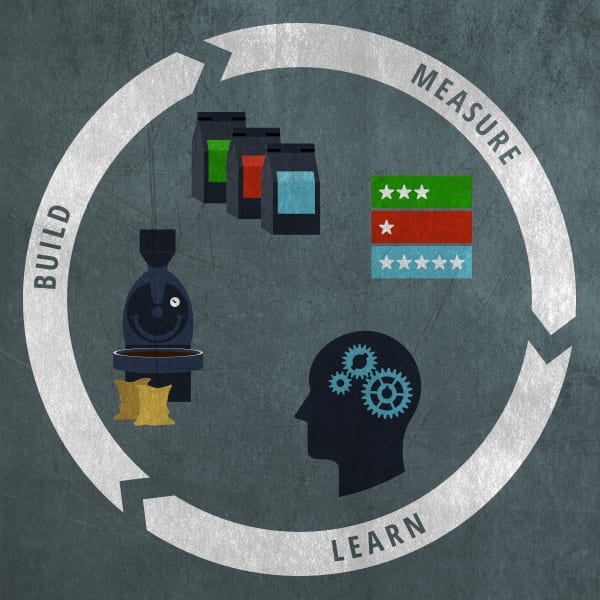 When CoffeeMind runs a Lean startup process, we start with WHY YOU want to start a coffee business. What elements of the lifestyle is it that you are attracted to? What will the business enable you to do or feel that brings you closer to how you want to live your life? What elements does this life contain? The intersection between your talents, what you love to do and what can sell..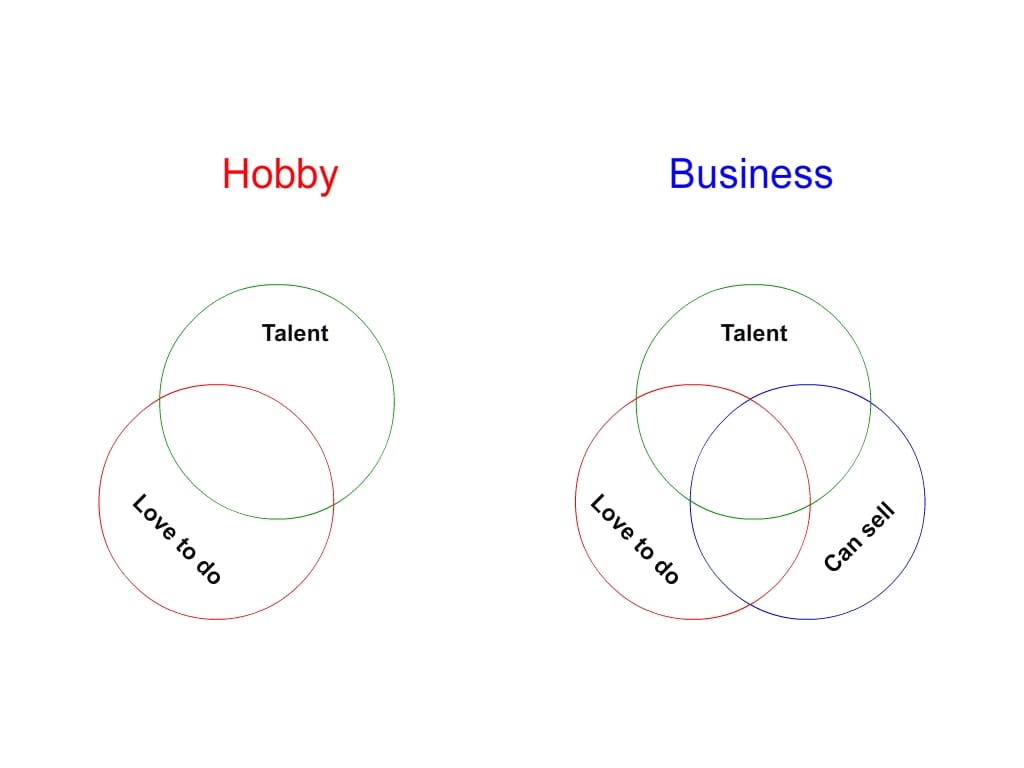 During the workshop we get really specific in this area.  This is a preparation for the next step which is mapping out what types of business you could do in the marketplace in which you are going to open a coffee roasting business. Each customer segment has certain needs, jobs to undertake and their own specific pains and gains.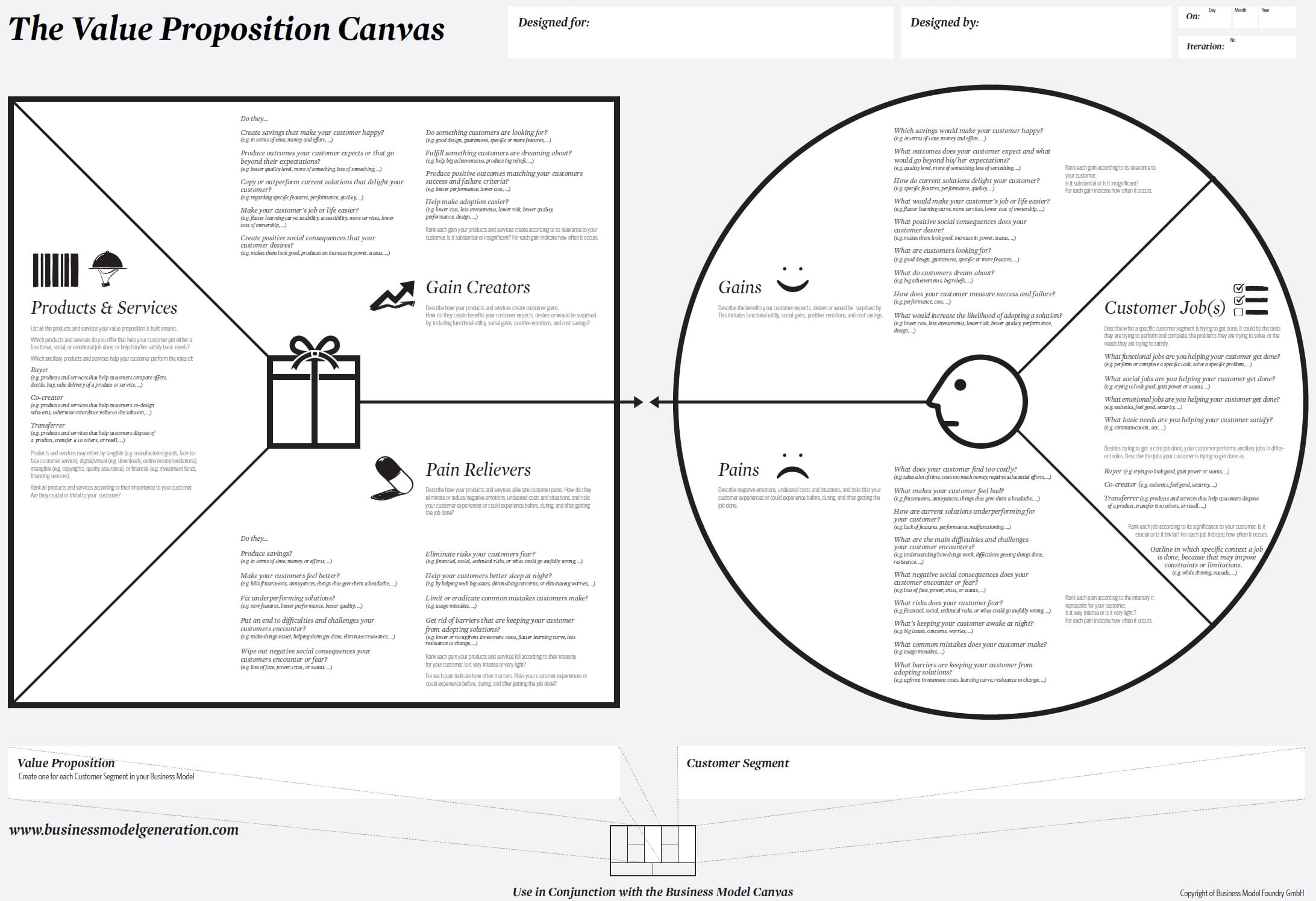 From such a description of the customers needs, it is possible to zoom out of the value proposition – customer mapping and visualize the rest of the elements of the business model canvas to get a full picture of the whole organization that is needed to keep this customer segment happy including the key resources and perhaps most importantly, the activities required to keep the customers happy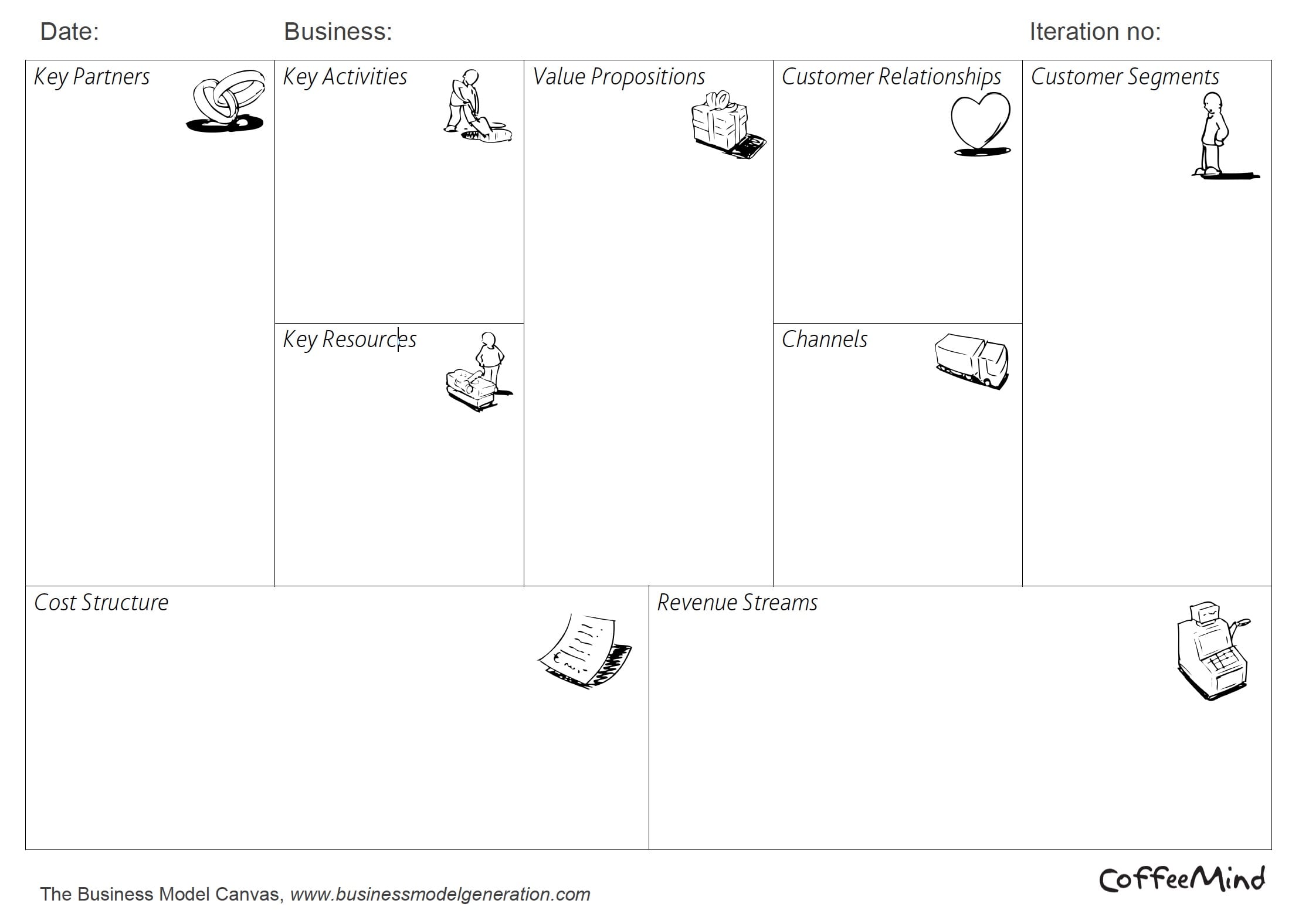 Mapping out different types of customer segments: retail shop, retail web, coffee shops, restaurants, cafes and so on will give us several Business Model Canvases, which can be paired with the lifestyle you want to create for yourself. This makes it possible to develop a focus and a strategy upon which basis you can craft your future business.
This scenario is the perfect first step that should be undertaken before crafting your Minimal Viable Products that is the product range you would like to design together with me (green coffee selection, blends and roast profiles), and expose to your local customers, that your future business will be based on. In Kontra Coffees roastery with vast amounts of green coffee available, we create these products for you to take home. Any amount from a few kg to several hundred of kg can be roasted and packed for you to take home immediately.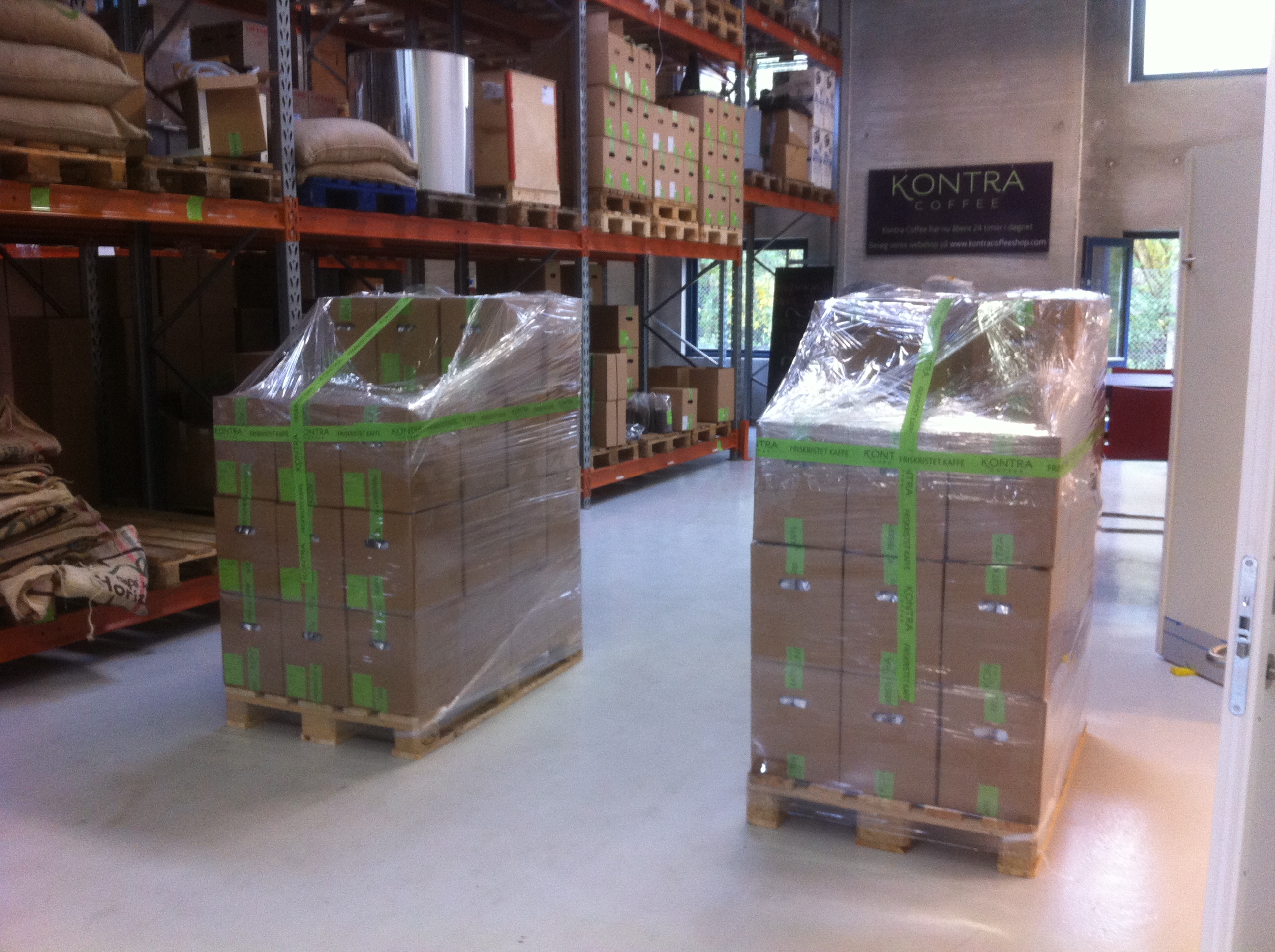 When you return home with your products and sell the coffee, the feedback you receive is the first iterative step in your customer discovery process. The Lean aspect of this is that you test your market before you invest in production equipment.
This is a 2 day consultancy event