SCA Sensory Skills Intermediate 8. May 2019
May 8 @ 9:30 am

-

May 9 @ 4:30 pm

+04

€800
Tickets are not available as this event has passed.
This course is suitable for those wanting to pursue specialist knowledge at a high level in this subject. It is recommended that you have successfully passed SCA Sensory Skills Foundation or have some experience of working in this field before attempting this level. It is broken down into three areas:
How we taste, perceive and interpret – through workshops, practical exercises and how apply it to your business.
Running a cupping session and tasting the diversity of coffee – demonstrating cupping forms, the best protocol of effective assessment, how it can be applied to your understanding of speciality coffee and possible changes to be aware of.
How to set up Sensory in your business and Sensory application – Gives you the knowledge and skills to apply the theory of Sensory analysis to your workplace, optimal key equipment to use to ensure quality, how to use it in your lab setup and how to build and screen a sensory panel for your business, schedule a quality control program, and how to identify what types of test are right for different purposes.
The SCA Sensory Skills Intermediate certification consists of 4 short practical exams and a written exam (25 questions with a pass rate of 70% required). Upon successful completion of this course, you will be awarded 10 points towards the SCAE Coffee Diploma.
Prerequisites: SCA Sensory Skills Foundation is recommended, but not mandatory.
Days: 2 days of training incl. certification. Every day from 9:30 am to 4:30 pm
Your Sensory Education Continues
Once you have completed the SCA Sensory Skill Intermediate Course, The CoffeeMind Academy offer you the opportunity to take your coffee sensory training to a higher level with SCA Sensory Skills Professional Course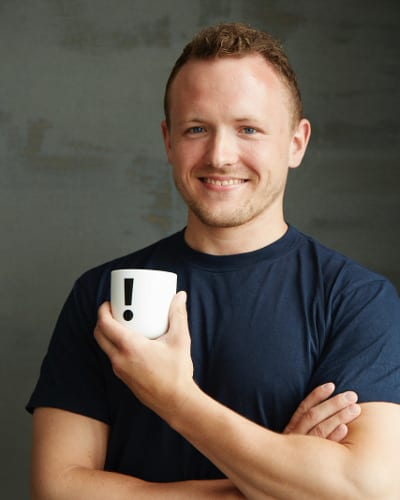 My studies in Food Innovation and Health allowed me to gain holistic knowledge and competences in the various steps of food product development. This involves food and aroma chemistry, product design, innovation, sensory profiling, consumer testing and much more. During my time as a student I assisted Ida Steen in sensory training and profiling. The many great experiences led to a growing interest in the speciality coffee industry. This inspired me to conduct research projects about coffee, and finally to write my Master's thesis on the effect of roast profile modulations on the sensory perception of 'body' in the coffee brew.
The coffee industry became the perfect platform for me to apply my knowledge. I specialize in sensory testing of roast profile modulations, in which I can utilize my academic knowledge for a practical purpose that highly motivates me. One of my key functions in CoffeeMind is to conduct research with a high standard of scientific principles.
Experience in both roasting and sensory evaluation allows me to empower professionals who seek to improve their experimental approach in developing new roast profiles. The goal of my consultation is to assist individuals in self-development, and not merely presenting the solution. I believe a much higher impact is achieved by providing tools that allow for increased independence and consistency in the approach to roasting and sensory evaluation.