Sensory Performance 30. October 2018
October 30, 2018 @ 10:00 am

-

4:00 pm

CET

€1200
Tickets are not available as this event has passed.
Sensory Performance Course: 12 weeks of sensory and cognitive training!
This extensive Sensory Performance course is designed to improve your sensory skills within just 12 weeks! The course consists of three sensory skill assessments at the venue (test 1, 2, 3) with six weeks of e-learning for you to do at home in between each test.
Included in the e-learning is an online training program where you train your sensory and cognitive skills 10 minutes per day. You just have to get online and follow the training instructions!
Most of the days the training will include taste and smell samples for you to detect. You will receive a small training kit after each test.
Improve your sensory performance
Explore your cupping skills
Join intensive brain training: get better memory and attention
Access to online training material
Including sensory and brain training program
Get your skills and improvement tested three times
Personal feedback report after every test
Understand your strengths and weaknesses
Get a tailored training program
Prerequisites: No experience required.
Days: 1 day of screening test x 3. Start 10am and ends 4pm.
| | | |
| --- | --- | --- |
|   Test 1 |   Test 2 |   Test 3 |
|   2018-10-30 |   2018-12-11 |   2019-01-22 |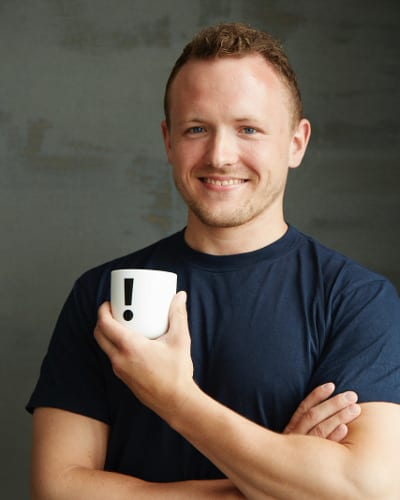 My studies in Food Innovation and Health allowed me to gain holistic knowledge and competences in the various steps of food product development. This involves food and aroma chemistry, product design, innovation, sensory profiling, consumer testing and much more. During my time as a student I assisted Ida Steen in sensory training and profiling. The many great experiences led to a growing interest in the speciality coffee industry. This inspired me to conduct research projects about coffee, and finally to write my Master's thesis on the effect of roast profile modulations on the sensory perception of 'body' in the coffee brew.
The coffee industry became the perfect platform for me to apply my knowledge. I specialize in sensory testing of roast profile modulations, in which I can utilize my academic knowledge for a practical purpose that highly motivates me. One of my key functions in CoffeeMind is to conduct research with a high standard of scientific principles.
Experience in both roasting and sensory evaluation allows me to empower professionals who seek to improve their experimental approach in developing new roast profiles. The goal of my consultation is to assist individuals in self-development, and not merely presenting the solution. I believe a much higher impact is achieved by providing tools that allow for increased independence and consistency in the approach to roasting and sensory evaluation.