SCA Coffee Roasting Professional 23. April 2019
April 23 @ 10:00 am

-

April 26 @ 4:00 pm

CEST

€1600
SCA Coffee Roasting Professional
Take your coffee roasting skills to the highest level with the SCA Coffee Roasting Professional Course, delivered by Morten Münchow.
Morten is the creator of the SCA Certification system for Coffee Roasting, and you will be under his guidance for the duration of the three day course at his professional lab within the Kontra Coffee Roastery in Copenhagen. The maximum group size is 6, so you can be sure of a personal and dedicated learning experience.
During the SCA Coffee Roasting Professional course you will:
Gain a deeper understanding of heat, heat transfer and a more specific understanding of the physical, chemical and sensorial aspects of green and roasted coffee.
Learn about more subtle aspects of profile roasting and how the different parts of the roasting cycle affects physical and chemical aspects of the coffee.
Develop the required knowledge and skills as a manager to plan and execute quality control, create a product range to meet different customer segment preferences, calculate production costs, and to plan and execute lean production.
The course provides you with the key information to enable you to sit your Roasting Professional certification that consists of 5 short practical exams and a written exam (35 questions with a pass rate of 80% required).
Upon completion of the course, you will be awarded 25 points towards the SCA Coffee Diploma.
Prerequisites: It is recommended that you have been working for a minimum of two years in a position with exposure to coffee roasting before taking this module, and ideally around three to five years.
SCA requires a three-month gap between taking and passing an Intermediate level module and taking and passing the Professional level of the same module.
Sensory Skills Foundation and Intermediate (strongly recommended)
Green Coffee Foundation, Intermediate and Professional (recommended only)
Sensory Skills Professional (recommended only)
Roasting Foundation (recommended only)
Days: 3 days training and 1 day certification.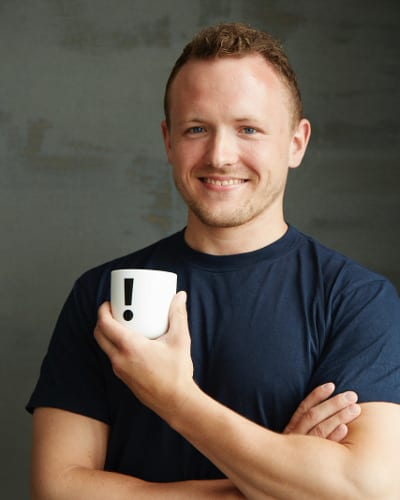 My studies in Food Innovation and Health allowed me to gain holistic knowledge and competences in the various steps of food product development. This involves food and aroma chemistry, product design, innovation, sensory profiling, consumer testing and much more. During my time as a student I assisted Ida Steen in sensory training and profiling. The many great experiences led to a growing interest in the speciality coffee industry. This inspired me to conduct research projects about coffee, and finally to write my Master's thesis on the effect of roast profile modulations on the sensory perception of 'body' in the coffee brew.
The coffee industry became the perfect platform for me to apply my knowledge. I specialize in sensory testing of roast profile modulations, in which I can utilize my academic knowledge for a practical purpose that highly motivates me. One of my key functions in CoffeeMind is to conduct research with a high standard of scientific principles.
Experience in both roasting and sensory evaluation allows me to empower professionals who seek to improve their experimental approach in developing new roast profiles. The goal of my consultation is to assist individuals in self-development, and not merely presenting the solution. I believe a much higher impact is achieved by providing tools that allow for increased independence and consistency in the approach to roasting and sensory evaluation.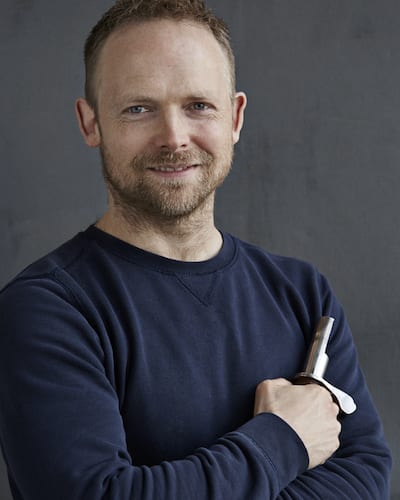 SCA coffee roasting courses & consultancy
It all started with an EXCELLENT cup of coffee in 2002! I still vividly recall the moment and the emotions.
There is nothing more satisfying for me than using my full skill set of coffee knowledge and experience to either teach people about coffee from where they are, streamline quality, efficiency and the joy of the daily life in a roastery. Or to craft and to deliver the perfect research design to answer specific questions investigating and mapping out a deeper understanding of coffee quality in various different production steps from green beans to the final cup or consumer behavior. This is the basis for making CoffeeMind's three pillars of education, consultancy and research.
I have taught coffee roasting at The London School of Coffee since 2007, developed and conducted barista training as the manager of Kontra coffee's training centre, taught research design and statistics for medical students on their final years of study for 5 years and recently used my experience and knowledge as a teacher and trainer to develop the roasting certification system for The Specialty Coffee Association of Europe, and then of course I also joined the Education Committee in SCAE.
I have regularly consulted with a variety of different sized roasteries around the world, including several times in South Korea, United Kingdom, South Africa, Nicaragua, Bolivia, Iceland, Sweden, Greece, Italy, Switzerland, Austria, Singapore, Kuwait and Denmark.
I have conducted research on cappuccino foam chemistry, roast defect, water quality, processing methods, starter cultures, sensory science, roasting defect, behavioral economics of consumer preferences, focus groups, roast degree preferences.
As a trainer, consultant and researcher, I am always interested in having a chat, or answering any possible questions that you may have, so please feel free to contact me any time!
Related Events